Created by the great Steve Jackson, the man behind SJ Games,
OGRE
is, without a dobut, is a pure classic
Last War
strategy boardgame - and what I term it "Total Annihiation warfare before computers". Anyone asking why - that game was created in
1977
long before TA and TRS-80's. From powered infantry to the feared, Krogoth-like OGRE, this wargame has it all - and with custom unit addons, such as Mecha, Cyberwalkers, Aircraft and Navy, you can intensify the war even hotter!
In fact, I just happened to manufacture some units of my own and with blueprints of them included for GOOD measure, courtesy of DoGA-CGA L3...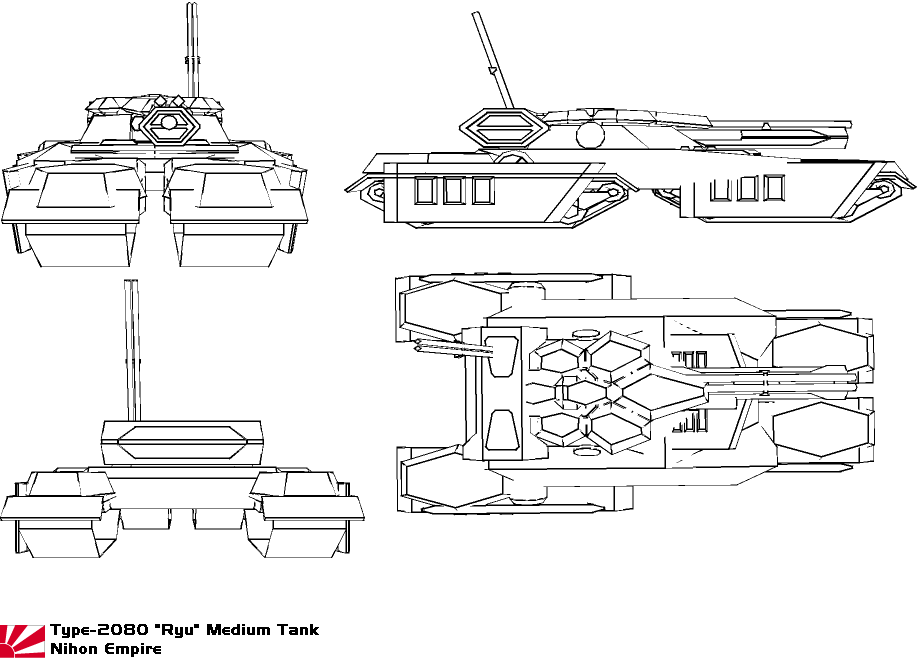 And while you're at it, be sure to visit
http://www.sjgames.com/ogre/lastwar/
for your one way introduction into the nuclear world of OGRE. DO mind them giant, nuclear sapient tanks rolling in your way, puh-lease.
[Signing off...]